Sorry! The page you were looking for is no longer available.
Click here for amazing deals on books about BPM, ACM, BA, Knowledge Work and more...
For example...
Special 3-Book Bundle Spotlights the Annual BPM Awards
Retail Price : $ 120.00
Your Price : $ 39.95
You Save :

67 %
What does that BPM acronym mean?




Simply type in any term and get the quick answer

Only $9.97 each
(retail $25.00).

Download immediately!
This new eBook series presents the collection of best and most important chapters on their respective topics recently published in the annual BPM and Workflow Handbook series and other publications.
Introduction to BPM and Workflow
Financial
Healthcare
Utilities and Telecommunications





Search
Insert your search text - find all the relevant books instantly!
Search also INSIDE the book.


Search full text within all our books
____________________
BPM and Workflow Handbook Series


~ BPM Everywhere
~ Thriving on Adaptability
~ Empowering Knowledge Workers
~ iBPMS - Intelligent BPM Systems
~ BPM in Healthcare
~ Human Centric BPM
~ BPM in Government
~ Business Intelligence
~ Social BPM
~ Taming the Unpredictable
~ BPMN 2.0 Handbook 2nd Edition
~ BPMN Modelling and Reference Guide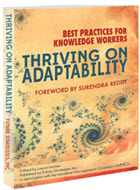 eBook Series
Only $9.97 each
* Intro to BPM and Workflow
* Financial
* Healthcare
* Utilities & Telecoms

Excellence in Practice Series
* Passports to Success in BPM
* Moving the Goalposts
* Using BPM for Competitive Advantage
* Innovation, Implementation and Impact
* Successful Process Implementation
* Delivering BPM Excellence
* Taming the Unpredictable
* Customer-Centric Organization
* How Knowledge Workers Get Things Done
* Delivering Competitive Advantage
*Empowering Knowledge Workers
* Understanding and Using BPM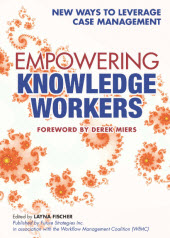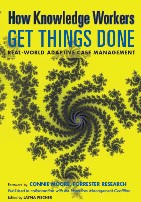 Could your case study be an Award-winner?
Get recognition for your vision and your team's achievments.


WfMC Awards for Excellence in BPM and Workflow

WfMC Awards for Excellence in Case Management
Special 3-Book Bundle Spotlights the BPM Awards


Download THREE Complete Books in one zipped Bundle for the price of ONE.
Pay only $39.95!
Total Retail $120.00.
Read the cream of award-winning Case Studies!
ADD TO CART NOW