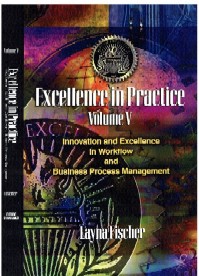 Best BPMN Books Bundle
$69.95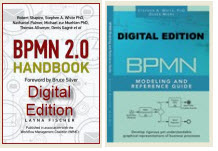 Two Best Sellers - One Special Price! Retail $114.95
Huge 39% Discount.
Pay only $69.95 for both BPMN books in one bundle. You Save $45.00.

BPMN Edición digital en español
Precio: $49.95
Comprar


Excellence in Practice, Volume V
Innovation and Excellence in Workflow and Business Process Management
Retail $50.00. Now only $20.00

ORDER FORM
Author: Layna Fischer
ISBN 0-9703509-5-3
Pages: 280

Price: US $50.00
Size: 7" x 10"
Quality hardcover. Illustrations, charts, references, appendices, bibliography, index.
The criteria for the case studies in this book:
Each case study received a prestigious Excellence in Workflow Award based on the the following:
Learn more about the Global Excellence Awards including rules, submissions and deadlines.

Innovation

encompasses the innovative use of technology for strategic business objectives; the complexity of the underlying business process and IT architecture; the creative and successful deployment of advanced workflow and imaging concepts; and process innovations through business process reengineering and/or continuous improvements.



Hallmarks of a successful implementation include extensive user and line management involvement in the project while successfully managing change during the implementation process. Factors impacting the level of difficulty in achieving a successful implementation include the system complexity; integration with other advanced technologies; and the scope and scale of the implementation (e.g. size, geography, inter-company processes).

Impact

is the bottom line, answering the question "what benefits does workflow deliver to the business?" Examples of potential benefits include: productivity improvements; cost savings; increased revenues; product enhancements; improved customer service; improved quality; strategic impact to the organization's mission; enabling culture change; and—most importantly—changing the company's competitive position in the market. The visionary focus is now toward strategic benefits, in contrast to marginal cost savings and productivity enhancements.


Readers of these detailed case studies can find out more about:
Their system application, what the system is used for, who are the users and what the job entails
What were their key motivations
Their system configuration (number, and type of software, servers, scanners, printers, storage devices, etc., including the identities of the vendors and integrators involved)
The number of users currently on the system and number of users planned.
How the company has been impacted by their new system; cost savings, ROI and increased productivity improvements, competitive advantage gained, and how they managed to move the goal posts for their industry.
Their implementation process and methodology, the project team, and the change management and business process reengineering issues they addressed.
How these companies managed both their overall technological and business innovations.
Table of Contents
Section 1: Guest Chapters

Analysis: Global Excellence in Workflow Award Winners 2003
FREE CHAPTER - PDF 468kb
Roger Whitehead, Office Futures, United Kingdom
This chapter offers a comparison of the case studies that went through to the finals of this year's selection. Whitehead's intent was to see what one could learn from them about the present state of applying process management tools.
He looked mainly at the way these products were used rather than at the details of what they ran on or with. If for no other reason, any such technical analysis would get out of date quickly. Implementation lessons are longer lasting. Geography, industry sector, suppliers and analyses of ROI are examined in detail. An examination of the finalists' cases printed in this book shows that self-criticism among users and suppliers is refreshingly common.

Controlled Agility: an Answer to a Classic Dilemma in Business Process Automation
Martin Ader, Workflow & Groupware Strategies, France

The Third Wave of Digitization
Howard Smith, CSC, United Kingdom and Peter Fingar, Greystone Group, USA

The Problem with Process Management Standards
Jon Pyke, Staffware Plc and Chairman of the WfMC Steering Committee

Section 2: North America

Apex Communications Inc., Canada
Finalist

CHEMCENTRAL Corporation, USA
Finalist

Tetra, USA
Finalist



Section 3: Middle East and Africa

Professional Provident Society Insurance Company Limited
Gold Award

Section 4: Pacific Rim

Korea First Bank, Seoul, Korea
Gold Award

Government of Andhra Pradesh, India
Silver Award

Section 5: Latin America

Sonae Distribuição Brasil, Brazil
Gold Award

Section 6: Pan European

Credit Suisse Financial Services ServiceNet, Switzerland
Gold Award

France
Finalist

MATÁV—Hungarian Telecommunications Company
Silver Award

LOGiCOM, United Kingdom
Finalist

Section 7: Appendices

Appendix:

Contributors, Award Winners, Vendors and Integrators
Resources

What does that BPM acronym mean?




Simply type in any term and get the quick answer

Only $9.97 each
(retail $25.00).

Download immediately!
This new eBook series presents the collection of best and most important chapters on their respective topics recently published in the annual BPM and Workflow Handbook series and other publications.
Introduction to BPM and Workflow
Financial
Healthcare
Utilities and Telecommunications





Business Transformation Series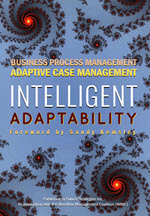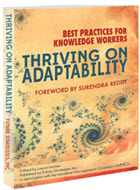 ~ Business and Dynamic Change
~ BPM Everywhere
~ Thriving on Adaptability
~ Empowering Knowledge Workers
~ iBPMS - Intelligent BPM Systems
~ Human Centric BPM
~ Social BPM
~ Taming the Unpredictable
~ BPMN 2.0 Handbook 2nd Edition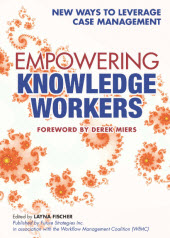 Retail $49.95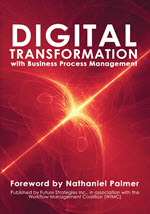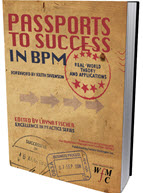 * Thriving on Adaptability
* Passports to Success in BPM
* Moving the Goalposts
* Using BPM for Competitive Advantage
* Innovation, Implementation and Impact
* Successful Process Implementation
* Delivering BPM Excellence
* Taming the Unpredictable
* Customer-Centric Organization
* How Knowledge Workers Get Things Done
* Delivering Competitive Advantage
* Understanding and Using BPM
____________________
Could your case study be an Award-winner?
Get recognition for your visions and your team's achievments.


WfMC Awards for Excellence in BPM and Workflow

WfMC Awards for Excellence in Case Management